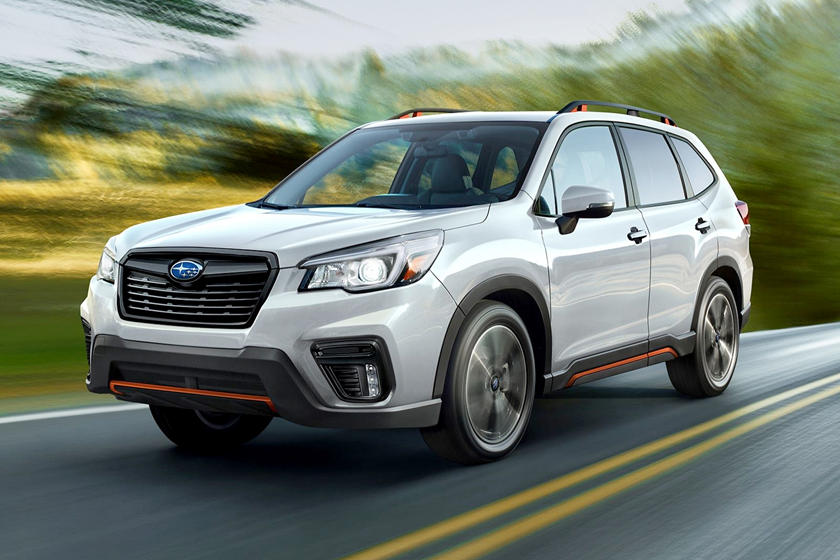 2020 Subaru Forester Outperforms Jeep Cherokee As Best Off-Road SUV
You have plenty of options to choose from if you are looking for a small SUV with off-road capabilities. The fact that there are a number of options means that you need to take some time to compare what each has to offer. Two excellent options in the off-road SUVs category are the 2020 Subaru Forester and the 2020 Jeep Cherokee. Each option has unique features that attract drivers looking in the category of off-road SUVs. Keep reading for information about each option so you can make an informed decision about the one that is right for you.
2020 Subaru Forester
The Subaru Forester is designed for a life off-road and outside of the office. It can definitely get you to all of the places you want to go with MPG coming in at 33 highway and 26 in the city. The 2020 Subaru Forester can also get you to all of the places you want to go in your free time. It comes standard with symmetrical all-wheel drive on all models and has important safety features such as eyesight driver assist technology. The 2020 Subaru Forester has passenger volume up to 111.9 cubic feet which beats out much of the competition in the small SUV category. When it comes to getting out of the city and off-road, the Forester comes with a number of important features. It has plenty of cargo space for all of your camping or sporting gear - up to 76.1 cubic feet when you put down the seats. The Forester comes with 8.7 inches of ground clearance to ensure that you can get to your out-of-the-way spot without getting stuck. You can also tow up to 1,500 lbs. If you decide that you want to stay connected during your off-road adventures, you can take advantage of the built-in wi-fi hotspot connectivity. The 2020 Subaru Forester is a small SUV that has a lot to offer.
2020 Jeep Cherokee
The Jeep Cherokee has the ability to function on the street as well as off-road. The MPG comes in slightly below that of the Forester at 23 city and 31 highway. The Cherokee comes standard with front wheel drive but also has all-wheel drive as an option on certain models. The Jeep Cherokee has seating for five and a second row with a 60/40 split to create room for all of your off-roading supplies. There is also an available hidden cargo floor on some models.The Jeep Cherokee has towing capacity that comes in at up to 4,000 lbs. with certain upgrades. You can get off-road with the Jeep Cherokee because it comes with a standard ground clearance of 8.6 inches. There is also a long list of tech and safety features available with the 2020 Jeep Cherokee - some come standard and others are available upgrades. Overall, the 2020 Jeep Cherokee is a small SUV with respectable off-road performance.
The Best Small SUV For Off-Road Performance
The 2020 Subaru Forester and the 2020 Jeep Cherokee are off-road SUVs that have a lot to offer. The Forester outshines the Cherokee in a few areas such as gas mileage, standard ground clearance, and starting price. You will get more of the features outlined above that come standard on the Forester. If you are looking for a combination of affordability and features in the off-road small SUVs category, the 2020 Subaru Forester is the way to go.