The 2023 Subaru Love Promise Customer and Community Commitment Award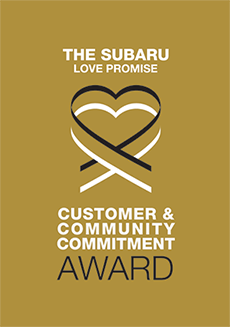 We've been nationally recognized for our dedication to our customers, our community, and the Subaru Love Promise.
We're honored to receive the 2023 Subaru Love Promise Customer and Community Commitment Award. This award nationally recognizes elite Subaru retailers who provide an exceptional customer experience at every interaction with Subaru. These retailers have also demonstrated an outstanding commitment to supporting passions and causes in their local communities in important areas such as the environment, community, health, education, and pets.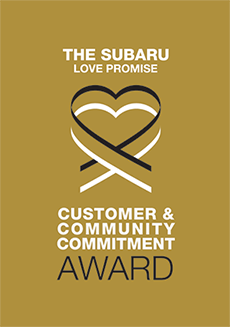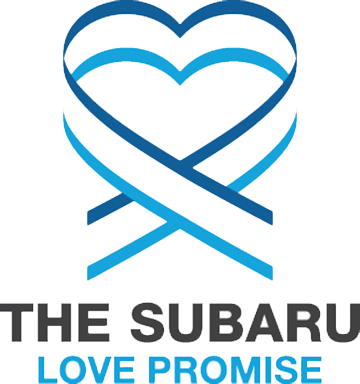 What is the Subaru Love Promise?
Subaru and our retailers believe in making the world a better place and the Subaru Love Promise is our vision of respecting all people. This is our commitment to show love and respect to our customers and to work to make a positive impact in the world.
How is Giles Subaru dedicated locally to the Love Promise?
We believe in being more than a Subaru retailer. We believe in being part of our community. In setting an example. In building lifelong relationships. And in ensuring the love is felt not just by our customers, but by all. Not because it's good for business. Because it's the right thing to do.
Animal Rescue Foundation of LA
Lafayette Education Foundation
Outreach Center, Hunters For The Hungry, Acadiana Heroes
Love Promise Stories from Giles Subaru
Subaru and Giles Subaru believe in making a positive impact on the communities in which we live and work. We uphold that belief through our Love Promise Community Commitment. Every month, we select inspiring stories from customers and partners from around our area who strive to support our collective commitment and feature them here
Kris and her Journey - Taylor F
Kris was found as a stray with a litter of nursing kittens who she was devoted to caring for. However, she was in rough shape with one of her eyes displaced and injured. Upon surgical removal of her eye, x-rays were performed that revealed that Kris had a bullet lodged in her skull. She also had two additional pellets at her shoulder joint with damage to the bone resulting in an amputation. Kris got the patchwork treatment from our vet staff who did an excellent job bringing her back to life, good as new. Despite being treated so unkindly and cruel by humanity, Kris has a desire to be good and loving to everyone she meets. Thankfully after a rough road, she has found her forever home! Her new family says "As a whole she is doing fantastic—she comes to us when called and also wags her tail with absolute vigor like a dog. She is not slowed much by her missing leg. She runs to us when we get home and can (just barely, but still!) get on the bed and chase her ball. She's an "easy purrer." Any touch activates her purr motor. We have "rebranded" Kris as "Triumph"—a nod to her 3-legged (tri) status and her success in overcoming." Thanks for your support, Subaru!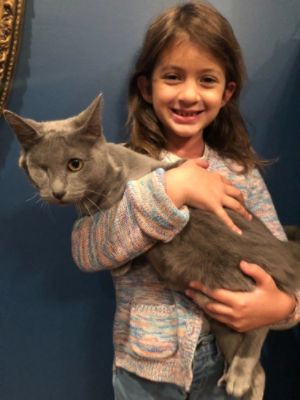 ---
WELCOME BACK STUDENTS! - Logan D
"Deep down, each one of us has been profoundly impacted at some point in our lives by a teacher or class that has inspired us to grow. An excellent education is perhaps one of the most meaningful gifts that we can help to provide to the next generation, yet many schools and students are challenged by a lack of critical school supplies in the classroom. In fact, 92% of classrooms have students whose families cannot afford to purchase any school supplies for their children. Inadequate classroom resources threaten the success of students and have a direct impact on their achievements in school and in life. In many cases, teachers purchase supplies using their own money to ensure that students have the necessary tools required for them to be prepared and to thrive in the classroom." - Thomas J. Doll, President and CEO, SUBARU of America INC. Giles Subaru is proud for this reason, to have been involved in the Subaru Loves Learning program this past month. We have been able to provide six school supply kits to Broadmoor Elementary classes to help the children in our community to strive for excellence and achieve their goals in the classroom. We were so excited to present these kits packed with colors, dry-erase boards, earphones, Lysol wipes, games, and much more to Principal Mary Spencer, who was just as excited as we were to receive them. We are so thankful to be a part of a community that sticks together!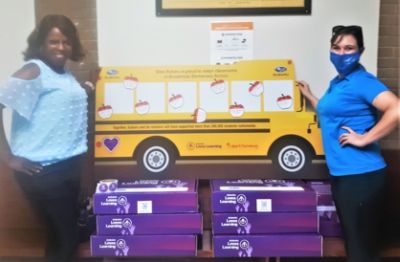 ---
DOGS OF MONCUS PARK - MARY ALLIE H
GREAT NEWS, DOG LOVERS! 🐕👏 Moncus Park is pleased to announce a generous pledge from Bob and Sandy Giles and Giles Automotive to fund the large dog park at Moncus Park!!! Bob Giles, community leader and Chairman/CEO of Giles Automotive, and his wife Sandy Giles, Vice President of the Board of Directors of Acadiana Animal Aid, united with the Pinhook Foundation to provide the additional funding needed to build a brand-new dog park to ensure separate spaces for large and small dogs. Together, their support ensures that all dogs will have a safe place to play at Moncus Park, no matter their size! The new large dog park will feature an acre of fenced-in, off-leash play area for large dogs to enjoy. The addition will be adjacent but separate from the Giles Automotive Family Small Dog Park and will include many of the same amenities – benches, drinking fountains, and doggie waste receptacles. The large dog park is currently in design phase and is expected to break ground this fall. In honor of this generous pledge, the small dog park will now be named the GILES AUTOMOTIVE FAMILY SMALL DOG PARK. THANK YOU, Bob and Sandy Giles for helping us grow! #MoncusPark #poweredbypeople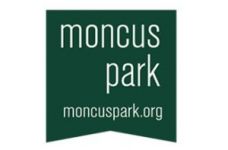 ---
KIDS ON THE KATWALK - Becky P
APRIL 14TH MARKED a spectacular NIGHT IN THE COMMUNITY AS THE NIGHT OF THE DREAMS COME TRUE KATWALK/LIVE AUCTION took place. Many exciting donated items were auctioned off and won in the effort to raise money for the brave and wonderful kids in the dreams come true program. For the dreams come true kids, the night was extra spectacular with them getting to walk the KATWALK. For them this night is so exciting. The girls get to have their hair AND MAKEUP DONE, even the guys get their hair spiked. They model new clothes, and the biggest part of the night is when I call them all back on stage and inform them they get to keep what they just modeled. For some, this is so exciting to have their own new clothes. ONE DREAM CHILD, Brennan, WAS SURPRISED WITH A TRIP TO DISNEY. Brennan was shocked at first and then it sank in, priceless. He will be leaving for Disney in a few days. The dream kids are so grateful for the great support DCT has from Giles Subaru, who also helps throughout the year when we need for certain situations. OUR REMARKABLE 5TH YEAR, which would have been 7th had it not been for COVID, WAS OUR BEST YEAR AS WE BROUGHT IN AROUND $145,000 FROM THE EVENT verses the $30,000/40,000 we have earned the previous years. EXECUTIVE DIRECTOR OF DREAMS COME TRUE BECKY PREJEAN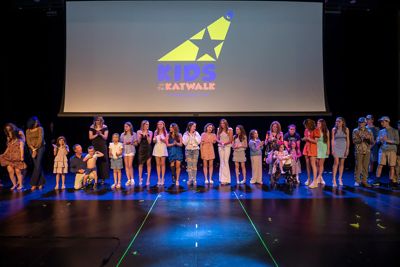 ---
Bob Giles and Bark in the Dark - Jeanine F
On April 7, 2022, Acadiana Animal Aid hosted its largest fundraiser of the year, Bark in the Dark, after a two-and-a-half-year hiatus due to COVID. This event brings together some of our community's biggest animal lovers and shelter supporters and plays a critical role in our ability to save nearly 2,500 shelter pets each year. Bob Giles, AAA Board Member, and Giles Automotive are huge supporters of our organization and this event. Bark in the Dark is filled with a silent and live auction, music, dinner, and an opportunity for attendees to learn about the mission of our organization. Over 300 people attended our event this year and helped us raise much-needed operational funds. Bob and his wife, Sandy, are our event chairs and champion our work and engage the community at levels we had never seen before. Bob has been on the AAA Board of Directors for five years. In that time our organization has seen significant growth in adoptions and community engagement. Bob and Giles Automotive have helped us achieve these goals and save thousands of lives in the process. - ACADIANA ANIMAL AID EXECUTIVE DIRECTOR JEANINE FOUCHER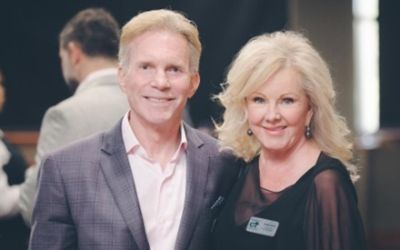 ---
Dreams Come True - Becky P
Dreams Come True of Louisiana Wants to thank Subaru for supporting our community. I am always grateful for the support, but more for this little HERO.I received an application for a 4-year-old and contacted Giles to see if they would like to grant this dream, we wanted this one to be incredibly special. Elliott was first diagnosed with a brain tumor around age 2 and had a very rough road; he had to learn to walk, talk, and eat all over again. Finally went into remission, but only for a brief time, and was diagnosed with Leukemia around age 4. Doctors have done various treatments, seems like nothing is working, so will be doing a bone marrow transplant. I was contacted by the doctor asking for DCT to send Elliott to Disney now verse their precious date which was in late April. The only thing Elliott told us in his interview hw wanted to see Peppa pig, we sent Elliott To give Kids the World for 6 nights and 7 days where he got to go to Peppa Pig, Disney Theme Parks and Universal. I contacted Southwest to see if they could recognize Elliott in any way at the airport; Elliott got to sit in the cockpit and pretend to fly the plane. When Elliott, along with mom and dad landed back in New Orleans, they did not go home like most families, they went straight to the hospital to begin his bone marrow transplant.Thanks go Giles, this little one got to have his dream, and the family will have wonderful memories for life. While Elliott is sitting in the hospital, he can relive his amazing trip and play with all his toys he received while on his trip; I was told he had new toys in his villa every evening.I personally deeply appreciate Giles's kindness and wanting to help in our community, Something so many take for granted, means the world to some. Never take anything for granted.Thank YouBecky PrejeanExecutive Director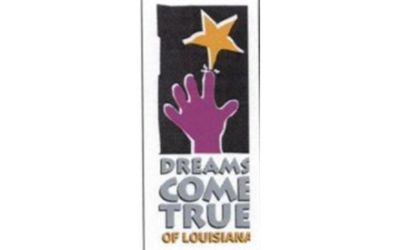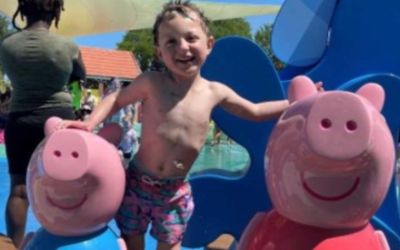 ---
Ida Mud Bug - Savannah A
In rescue, some cases break your heart into a million pieces, but today we are incredibly grateful that a couple amazing people stepped up to save this dog's life. Ida, a senior shih tzu, was found trapped in inches of thick mud, drowning in the middle of a crawfish pond. Her rescuers said "she was so muddy at first we didn't know if she was even a dog. You couldn't see her eyes at all and she was barely moving." We know now that if it weren't for those good samaritans putting on waders in order to reach her, Ida may not be with us today. She was immediately rushed in for an emergency sedation to shave and remove the mud soaked mats of fur. After her initial exam it was discovered Ida had a grade four heart murmur, was missing an eye with the remaining one showing signs of corneal scarring, dry eye and poor vision, as well as severe dental disease with only 5 teeth, an umbilical hernia and dermatitis lesions along her back. It was clear she had a long road ahead of her but thanks to the support of community members Ida was making big strides. Ida first received a dental where they removed four of her five teeth, followed later by surgical repair for the hernia and an eye removal. Little by little, Ida's true personality started shining through, you could just tell how much better she felt. Ida may have bounced between a few different foster homes throughout her time with us, but like the rest of her story, she ended up exactly where she needed to be, in her furever home with our very own adoption coordinator, Taylor Fontenot.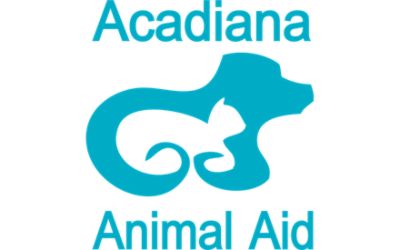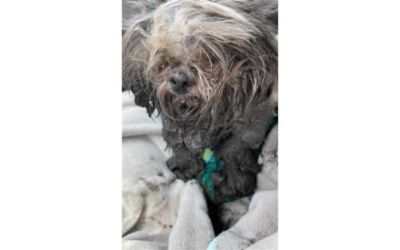 ---
Tuffy - Megan E
Tuffy may look like your average brown tabby, but we realized right away he was way more than that! Tuffy is 4 years old and a whopping 14.4 pounds. He is a big fluff of love! He came to us with one regular ear and a misshapen ear from it being clipped, but that is one of the best things about him! Tuffy enjoys hanging out on any shoulder he can get his paws on. He was in our care for 20 days too long and found his mom, dad, and baby sister at Petsmart! He was a shelter favorite and made everyones day. Here's what his family had to say, "Tuffy has truly been a wonderful addition to our family! He took to us on day one and we have continued to bond since! Tuffy enjoys spending his days napping, playing with his sister Tully, and of course… eating! However, his favorite pastime is perching on his mom and dad's shoulder every chance he gets! We thought he would have trouble adjusting to a new home, but he acted like he had been living there his whole life! He is truly a special feline! Tuffy is such a sweet and lovable cat! We are truly blessed to call him ours!"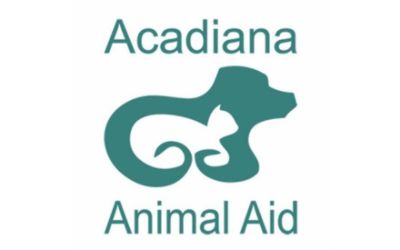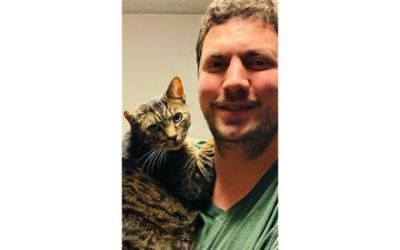 ---
Boys & Girls Clubs of Acadiana Friendraiser - Rhyan W
Boys & Girls Clubs of Acadiana Friendraiser. After 30 years, the Boys & Girls Clubs of Acadiana's Great Acadiana Running of the Ducks gave its last quack in 2020. The signature event known for its large inflatable ducks and highly coveted prizes brought in more than $100,000/year for the organization over the last few years. The fundraiser is an event the whole community can get behind, with a $5 entry and a worth-while organization to support. In order for the event to be successful, we knew that we needed the support of long-time sponsors and prize donors, so we set out to ask for continued support. Giles Subaru and Nissan have continuously supported BGCA by donating a brand new car as the grand prize for the race. When approached about a new event, our friends at Giles didn't hesitate! We are grateful for the continued partnership of Giles Automotive as they help us provide services to the children who need us most. The Boys & Girls Clubs of Acadiana has 6 Club location in South Louisiana, 2 Lafayette, New Iberia, Abbeville, Opelousas and Lake Charles with plans to grow. The Club provides afterschool and summer programming for youth ages 6-18, focusing in 3 core areas or Academic Success, Healthy Lifestyles & Habits and Good Character and Leadership. BGCA's mission is "To enable all young people, especially those who need us most, to reach their full potential as productive, caring, responsible citizens." To learn more about BGCA, visit www.bgcacadiana.com
---
A Shelter Pet Makes a Lifesaving Journey - Jeanine F
Acadiana Animal Aid (AAA) is one of the largest and most impactful animal rescues in South Louisiana. Each year our shelter rescues 2,500 shelter pets at risk of euthanasia and provides them with veterinary care, sheltering, and love on their way to an adoptive home. One such pet was Isabelle, a beautiful blue-eyed, catahoula/husky mix who was in our shelter for 255 days. You may be wondering why Isabelle couldn't be adopted in Lafayette, LA? She is the kind of dog who bonds deeply with her caretakers and enjoys other dogs, but has issues related to resource guarding - this was making it hard to find her an appropriate adopter. AAA staff worked with Isabelle to improve her behaviors, but she needed specialized training and a formalized behavior modification program. The longer she stayed in the shelter, the more her behavior could deteriorate. The AAA staff contacted nearly 70 shelters, rescues and training centers throughout the U.S. to find Isabelle the right program and after many days and countless emails, we finally found a program and team at Cincinnati Animal Care Humane Society. On Sunday, July 11th at midnight, after 255 days in a Louisiana shelter, two AAA staff members loaded Isabelle up in a Subaru Ascent and made the 16-hour journey to Cincinnati. There, she was met by an incredible three-person behavior team, led by Chris Van Wyk, and is set up for success. AAA has been receiving updates since her arrival and she is doing great! Isabelle's rescue, rehabilitation and transport took a huge team effort. Thanks to the kindness and generosity of Bob Giles and Giles Subaru of Lafayette, AAA's wonderful canine care staff, and the Cincinnati Animal Care Humane Society Isabelle is receiving the behavior work she needs and a kennel space opened up at AAA to save another dog in need. Without amazing people dedicated to improving the lives of animals and willing to work together, this would have never been possible.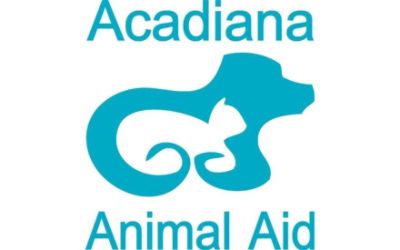 ---